Culebra and Vieques Flights Available For Booking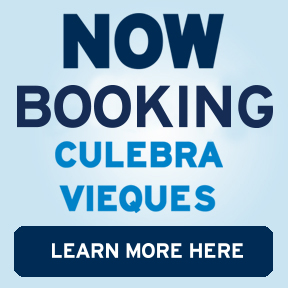 Seaborne is happy to offer NEW travel destinations— Culebra and Vieques
Booking two more Caribbean islands just got easier with the codeshare agreement with Vieques Air Link. Seamlessly book on seaborneairlines.com and begin your getaway.
Book Now for Flights Starting on July 1, 2017
Travel Information:
Flights operated by Vieques Air Link but coded with Seaborne's airline code is a codeshare flight. Seaborne is a codeshare partner with Vieques Air Link.  VAL provides air transportation services to passengers on flights as the "operator" in this codeshare agreement.
This agreement applies to flights flying to and from Culebra and Vieques into Luis Muñoz Marín International Airport.
Flights Operated by: