Seaborne Cares —Go Fund Me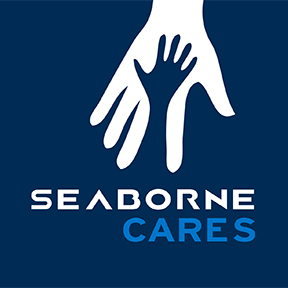 At Seaborne Airlines, under the Seaborne Cares Program, we are grateful and humbled by the donations we have received in our facilities over the last couple of days. The gesture of care to our Caribbean neighbors is overwhelming in these difficult times. A team of volunteers and their families have come together to create a relief fund account to continue assisting those in need.

Why are we doing this GoFundMe?
As you know, communities and families throughout the Caribbean, including many Seaborne employees, were severely affected by Hurricane Irma. Many of these families have lost their homes and there is currently a great need for food, water, and medical supplies.
Under the Seaborne Cares program, Seaborne employees and their families across our network are making great efforts to collect relief supplies and take them to different islands.
What is Seaborne providing?
Seaborne Airlines is 100% committed to this initiative. For this reason, Seaborne is allocating aircraft to assist in relief flights, arranging for voluntary crew members and front-line employees to cover these flights, and facilitating other voluntary employees, of all levels, to receive and distribute donations at collection centers. Also, Seaborne management is supporting the initiative by coordinating with local authorities in affected destinations to deliver the donations.
What are your donations being used for?
Funds collected in this platform will be used to assist employees, families and community members that were severely impacted by Hurricane Irma. These relief flights serve a dual purpose: we will deliver donations and supplies to those in need and we will assist in relocating affected travelers and residents.
Funds will also be used to cover expenses related to the relief flights, like fuel and associated taxes and fees.
Thank You!