Seaborne Travel Updates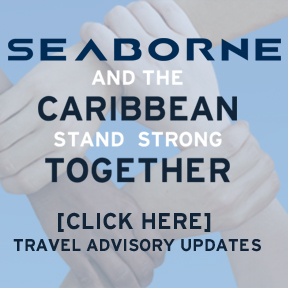 SEABORNE TRAVEL UPDATES
Estamos de Vuelta
Escápate a Santo Domingo, RD o conecta a los Estados Unidos o Europa.

Por tiempo limitado, Seaborne Airlines reanuda vuelos al aeropuerto Internacional Las Américas en Santo Domingo, RD comenzando  el Lunes 9 de Octubre de 2017, donde podrás pasar unos días o fácilmente conectar con cualquiera de nuestros aliados de interlinea a Estados Unidos o Europa.  Haz tu reservación hoy en www.seaborneairlines.com o llamando al 1-866-359-8784.
*Por tiempo limitado solamente.  Pasajeros originando en la Republica Dominicana se les podría requerir mostrar tarjeta de crédito usada para compra de boletos. Sujeto a aprobación gubernamental.
For a limited time, Seaborne now offers daily  round trip flights to Las Americas International Airport in Santo Domingo starting Monday October 9th , 2017 where you can relax for a couple of days or  easily connect with any of our interline  partners to fly to the U.S. or Europe. Make your reservations now at www.seaborneairlines.com or by calling 1-866-359-8784
*Limited time only. Passengers on flights originating from the Dominican Republic may be required to show the credit card used for payment. Subject to government approval.
AIRPORT
We have resumed flight to all destinations. Please go to our booking engine to see the most up to date schedule. To Book Your flight
Before you travel to the San Juan airport (SJU) please make sure you have confirmed your flight with your connecting carrier since the island still experiencing difficulties due to lack of power, communications, hotel availability and long lines at the airport.
Passengers who are holding confirmed tickets from September 5 thru October 5,2017 and not able to reach us, please direct your self to the airport main counter for assistance.
For more information please visit www.seaborneairlines.com or contact 1-866-359-8784 / 787- 946-7800 reservations@seaborneairlines.com
SEAPLANE
Seaplane flights have resumed between St. Croix and St. Thomas.
Walk ups are welcome or book on our website. We can process credit cards at the St. Croix downtown counter.
  RESCHEDULING FLIGHTS
For passengers who wish to rebook their flights, a one-time no fee flight change will be available for passengers traveling the following dates:
All passengers who booked to travel between September 5, 2017 to October 5, 2017
Please contact our Reservations Department at:
reservations@seaborneairlines.com or 787-946-7800 • Toll-free 866-359-8784
Seaborne regrets any inconvenience caused by these delays/cancellations as a result of the passage of Hurricanes Irma and  Maria.