TSA Enhanced Security Screening For Electronic Devices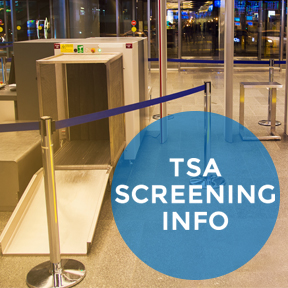 Safety of our customers and our employees is Seaborne's number one priority. In compliance to a Transportation Security Administration (TSA) enhanced security measure, effective July 19, 2017, all electronic devices larger than a cell or smartphone will undergo additional safety screening.
How To Prepare For Safety Screening
Please prepare your electronic devices by removing them from any protective case they may be in. This will accelerate the process of screen each device. (All devices must be removed from all protective cases.)
Please note: If the device cannot be removed or does not pass the ETD (Exposives Trace Detection) screening, the device will NOT board the aircraft by any means. (checked or carry-on)
Thank you for flying Seaborne. Your cooperation and patience is appreciated as these additional screenings are implemented as part of keeping your travel safe.
What Is Considered Large Electronic Devices
Electronic devices larger than a cell phone/smart phone will not be allowed to be carried onboard the aircraft in carry-on luggage or other accessible property. Electronic devices that exceed this size limit must be secured in checked luggage. Necessary medical devices will be allowed to remain in a passenger's possession after they are screened.
The approximate size of a commonly available smartphone is considered to be a guideline for passengers. Examples of large electronic devices that will not be allowed in the cabin on affected flights include, but are not limited to:
Laptops
Tablets
E-Readers
Cameras
Portable DVD players
Electronic game units larger than a smartphone
Travel printers/scanners