Breeze Through Security With TSA Precheck®
We work closely with the TSA to ensure more customers are aware of this program and can take advantage of its many benefits.
TSA Precheck ® lets eligible, low-risk travelers enjoy expedited security screening. This program for Seaborne customers is available at:
Luis Muñoz Marín International airport in San Juan, Puerto Rico (SJU)
Henry E. Rohlsen Airport in St. Croix, USVI (STX)
Cyril E. King Airport in St. Thomas, USVI (STT)
Ease through checkpoints without removing:
Shoes
Liquids and gels from your carry-on
Laptop from your bag
Light outerwear/jacket
Belts
Eligibility
Apply for the program directly through TSA if you are a:
U.S. citizen, or
Lawful Permanent Resident (LPR), and
Haven't been convicted of certain crimes
PreCheck access is also available if you are enrolled in a Customs and Border Protection (CBP) Trusted Traveler program, including: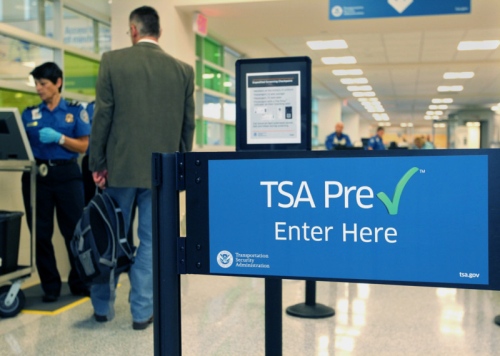 If You Already Have TSA Precheck®:
Remember to add your KTN/PASS ID/DoD ID number or let our Reservation team know your number when you are booking your flight with Seaborne.
If you have an existing reservation and want to add in your KTN, call our reservations team or a station agent and they will be happy to assist.