Welcome to our Central Baggage Office we will be happy to assist you with questions regarding, delayed, lost or damaged baggage. Making sure your bags are handled properly regardless of the situation is important to us before or after your flight.
Our Central Baggage Office is open 8:00 am to 6:00 pm (Mid Atlantic Time) with dedicated personnel standing by to take care of your concerns and inquires.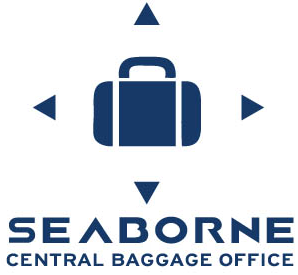 Phone: 787-726-6063
Email: bagassist@seaborneairlines.com
Remember to include in your email the following:  
Your name as it appears on your reservation
Reservation confirmation number
Checked bag tag number
Contact phone number
Bag Description 
Thank you for flying Seaborne. Your safety, comfort and your bags are important to us
Clarification Regarding Cabin Class vs Fare Level:
Please see below explanation of ticket. All seats are Y. The letter circled is the fare level which designates your luggage fees.
Always check Seaborne's Contract of Carriage for comprehensive information regarding rules and regulations.