December 1st, 2017 Seaborne Counters Are Going Cashless

Effective December 1st, 2017, all Seaborne counters will be going cashless. Visa, MasterCard, Discover, and ATH are alternative ways to pay.  Please plan accordingly when purchasing a ticket or baggage charge payments.
San Juan • Luis Muñoz Marín International Airport
Kiosks that convert your cash to a debit card are available near the USDA and the convenience store. Both options are nearby the Seaborne ticket counter.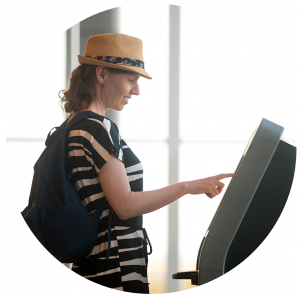 The prepaid debit card can be used anywhere debit/credit cards are accepted – not just at the airport
Any additional money on the card can be used to purchase items in the terminal
The card is a debit card and is completely anonymous. There is no credit check or impact to financial history