We got our start flying cruise line sightseeing tours over Alaska's spectacular Misty Fjords in 1992. A year later we added tours in the Virgin Islands to provide a much deserved escape from Alaska's endless winter! The move suited us so well we decided to stay year round and began our first scheduled seaplane flights between St. Croix and St. Thomas – building upon the rich, romantic path first blazed in 1960s by Brigadier General and Pan American World Airways Captain Charlie Blaire and his wife actress Maureen O'Hara with Antilles Airboats.
Over Twenty years experience operating in the Caribbean with an excellent safety record and operational performance, has made Seaborne a respected airline throughout the Caribbean. Seaborne's focus is safety, customer service and on-time performance.
In 2013, Seaborne became one of the fastest growing airlines in the Caribbean. With this growth, Seaborne has brought skilled employment and a strong teamwork ethic to each destination we fly. A firm foundation and a strong network of employees is needed to support Seaborne's rapid growth. Seaborne takes pride in our community involvement at each destination we serve and truly cares about our employees and customers.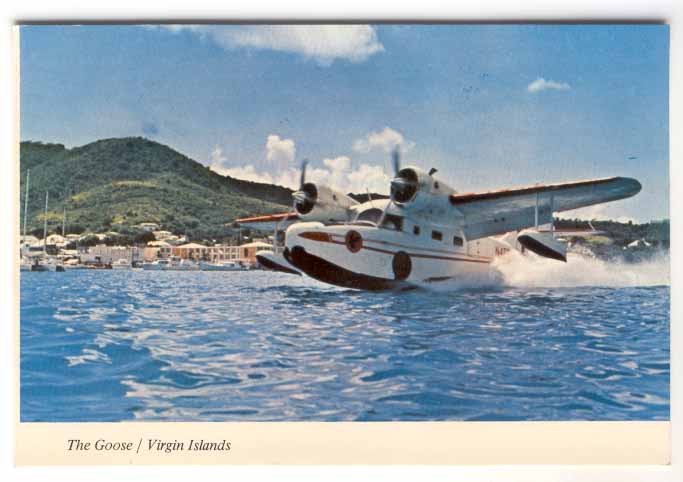 Safety
Seaborne Airlines has a safety record second to none. The fleet is supported by Seaborne's own maintenance team, with the maintenance facility in St. Croix, United States Virgin Islands and San Juan, Puerto Rico.
Milestones
1992 – Began Virgin Islands Operations flying cruise ship sightsee tours
1994 – Obtained Part 135 Air Taxi Status 1995-Year-round scheduled passenger service commenced
1997 – Obtained Part 121 Scheduled US Flag Air Carrier Status
2000 – New maintenance and office hangar completed
2001 – Service to Old San Juan commenced
2008 – Seaborne airshuttle launched
2010-Seaborne airshuttle launches non-stop daily service to Vieques, PR
2011-Seaborne launches nonstop daily service from SJU to STX and STT
2012-Seaborne launches daily service from SJU to Tortola and Virgin Gorda New business model implemented
2013

Seaborne launches SAAB340B aircraft
Interline agreement with American Airlines
Seaborne launches service to Martinique and Guadeloupe
Seaborne announces codeshare with American Airlines
Interline agreement with JetBlue announced
Announcement to begin flights to La Romana, Dominica Republic
Announcement to begin flights to St. Kitts and Nevis
Announcement to begin flights to St.Maarten and Punta Cana, DR
2014

Seaborne launches service to St. Kitts, Nevis, St. Maarten, La Romana, Punta Cana, and Santo Domingo, DR
Seaborne moved headquarters to San Juan, PR
Interline agreement with Delta Air Lines announced
Partnership established with Firstbank
Interline agreement with United Airlines announced
Partnership established with Avis Rental Cars
Medical Tourism initiative and partnership established with Mapfre Insurance

2015

Seaborne codeshare with Air Europa
Seaborne launches non-stop flights to Anguilla (Fri., Sat, & Sun.)
Interline agreement with Hahn Air
Seaborne announces codeshare with JetBlue
Seaborne launches non-stop flights to Antigua (Mon., Thurs., Sat., Sun.)

2016

Seaborne codeshare with Delta Air Lines

2017

Seaborne announces codeshare with Vieques Air Link